AND OR NOT (also known as Boolean Operators or Boolean Logic) are three simple commands you can use to help obtain better results when you are searching the Internet or an online database They can be used to search for alternative terms, to combine concepts and to remove irrelevant terms. The terms should always be used in upper case.

In the diagrams below, the area in purple represents what is retrieved when you use the AND, OR , NOT commands. They demonstrate how you can broaden your search by using OR to retrieve more results and narrow your search by using AND, NOT to retrieve less results.
Example 1: Overweight OR Teenagers Example 2: Overweight AND Teenagers Example 3: Overweight NOT Teenagers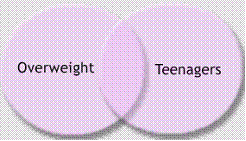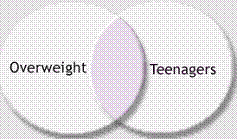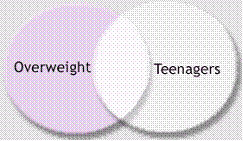 Most databases and search engines default to AND.
Check which command the database or search engine defaults to before you start to search.